Helping Our Community Stay Informed
When it comes to safety and energy efficiency, knowledge is key. Dalton Utilities is committed to keeping our customers informed on all the latest news, updates, and information happening in our community and in our community and at Dalton Utilities.
Based in Dalton, GA, we provide natural gas, sewage, water, and electric service to all of Whitfield County and in portions of Floyd, Murray, Catoosa, and Murray counties. Please take a look at our blog and contact us at 706-278-1313 to schedule service or if you have any specific questions.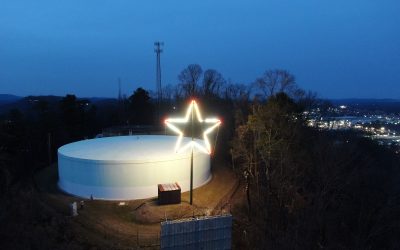 FOR IMMEDIATE RELEASE: December 5, 2022 Contact: Kay Phillips – 706-529-1032 A Community Tradition Shines On Dalton Utilities lit the star on top of Mount Rachel on Wednesday, December 1, continuing a Christmas tradition that has been a part of the Dalton...
read more